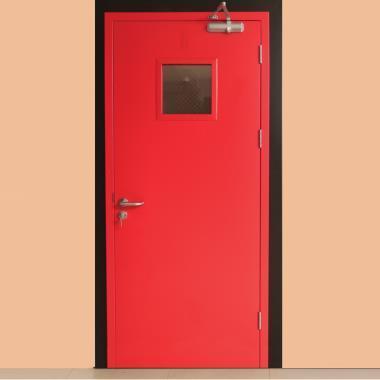 FIRE DOORS
Fire resistant glass must only be used as part of a fire resistant glazed system – which includes the glass, the glazing seal, beads, fixings and frame. All essential components of such a system must be compatible under fire conditions, and the performance must be referenced to appropriate and relevant test evidence. Being a responsible company we assure that every glass is tested and certified so that it performs well during fire exposure. All the elements used in glazing are designed, specified and installed to meet the required performance.
Heat insulator

Acts as a barrier to fire

Controls fire breakouts

Security glass
Hotels, Residential Projects, Offices and other buildings.